About Julian Assange
Julian Paul Assange (born 3 July 1971) is an Australian publisher, and internet activist. He is best known as the spokesperson and editor-in-chief for WikiLeaks, a whistleblower website. Before working with the website, he was a physics and mathematics student as well as a computer programmer. He has lived in several countries and has told reporters he is constantly on the move. He makes irregular public appearances to speak about freedom of the press, censorship, and investigative reporting; he has also won several journalism awards for his work with WikiLeaks.
Assange founded the controversial WikiLeaks website in 2006 and serves on its advisory board. In this capacity, he has received widespread public attention for his role in the release of classified material documenting the involvement of the United States in the wars in Afghanistan and Iraq. On 28 November 2010, WikiLeaks and its five media partners began publishing the United States diplomatic cables leak.
Sunday, July 3, 2011 @ 04:07 AM
posted by admin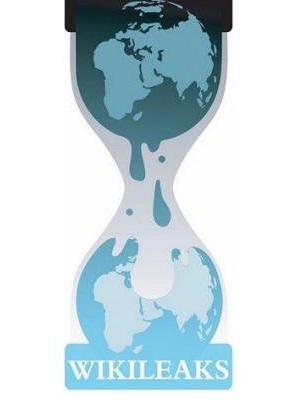 04:40 PM Curators of Wikileaks-inspired art exhibition Information is Currency praise Wikileaks' impact in new interview:
WikiLeaks has shaken power dynamics; it has given some power back to people. 'We can access you; you're not impenetrable or invincible, and we can wreak our own sense of moral justice on you'. That's what youth identify with; that they want to wrestle some of this power back.
Saturday, July 2, 2011 @ 06:07 AM
posted by admin
Photo by ChicagoGeek
In San Francisco, New York and Chicago, support contingents for Pfc. Bradley Manning, the accused WikiLeaks whistleblower, participated in Sunday's gay pride parades. Those who marched in contingents aimed to make the LGBT community more aware of Bradley Manning.
Andy Thayer, co-founder of the Gay Liberation Network and Bradley Manning Support Network Advisory Board member, says he and others in the LGBT community organized a contingent because Manning is a gay man and "we think it is important to stand up for those in our own community who are being victimized." Read more
Saturday, July 2, 2011 @ 04:07 AM
posted by admin
(photo: David King)
Public workers, up to seven hundred and fifty thousand teachers and civil servants, are alleged to have participated in a June 30 general strike called for in the United Kingdom after UK Parliament passed changes to pensions and retirement, specifically, increasing the amount an employee has to contribute. Read more
Friday, July 1, 2011 @ 07:07 AM
posted by admin
Julian Assange parodying the "priceless" Mastercard Ad would've been funny enough, but once you remember Mastercard was one of the companies that refused to honor donations to Wikileaks, it makes Julian Assange's video all the more effective.
FREE JULIAN ASSANGE!  FREE WIKILEAKS!
Friday, July 1, 2011 @ 06:07 AM
posted by admin
Photo by RobW_
The Greek government is prepared to vote on austerity measures on Wednesday, June 29. The vote will take place in the midst of a general strike launched by the unions to oppose cuts that would most impact minimum wage earners and Greeks who are struggling the most in the current economic conditions.
Friday, July 1, 2011 @ 04:07 AM
posted by admin
Morocco's opposition youth movement is calling on followers to
boycott
a constitutional referendum on July 1st. On Twitter, @ibnkafka, a Moroccan source, confirmed the data and
mamsawtinch.com
presents the petition against the referendum proposed by King Mohammed VI.
Claiming that the reforms proposed by the King in the referendum program are largely superficial, the February 20th Movement invokes freedom and real changes. Read more
Friday, July 1, 2011 @ 04:07 AM
posted by admin
Since December 2011, five major US financial institutions: VISA, MasterCard, PayPal, Western Union, and the Bank of America have been trying to economically strangle WikiLeaks as a result of political pressure from Washington.
The attack has blocked over 90% of the non-profit organization's donations, costing some $15M in lost revenue. Read more
Tuesday, June 28, 2011 @ 04:06 AM
posted by admin
Following directions in a tweet from @LulzSec Twitter account, Wikileaks World connected to Anonymous IRC server and joined the public channel #AntiSec. The IRC, or Internet Chat Protocol, is the oldest chat protocol on the internet. It is also free. Once there, they recieved the automatic message for the channel's subject: "Got information/leaks?". The text pointed us to several 'network operators' for the chat-room, marked with an "&" right before their screen-names. We talked with one of them. Read more
Monday, June 27, 2011 @ 04:06 AM
posted by admin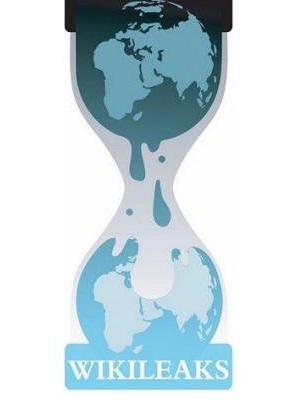 01:05 AM 1002 Australians were polled by the Lowy Institute. 62% believe Wikileaks is 'more of a good thing' and 27% 'more of a bad thing'. The rest doesn't know or has no view.
01:00 AM Ecuadorian newspaper El Comercio reports on two cables recently released by Wikileaks concerning the development of ITT crude fields in an environmentally sensitive Natural Park in the country, possibly inhabited by uncontacted indigenous tribes. Read more
Monday, June 27, 2011 @ 02:06 AM
posted by admin

According to Italian CABLE 08ROME1231, "The Alitalia airline must remain Italian," is what PM Silvio Berlusconi said during the spring 2008 election campaign.
The cost of saving Alitalia versus the return did not matter . After the Air France KLM deal collapsed, Berlusconi was under political pressure to keep Alitalia.
The solution sounded clear: convince a group of wealthy Italian businessmen to commit to rescuing the airline and preserving Italy's flagship carrier.
The 16 investors – not all personally or politically close to Berlusconi, but receiving his favors – formed CAI (Compagnia Aerea Italiana) and followed a plan of purchase designed by the Italian bank, Intesa Sanpaolo.
Debts amounted to 1 billion euro, yet CAI still flies over Italian skies Rome/Milan route and other intra-Italy routes at high cost altitude.
According to CABLE 08ROME1231:
THE INVESTORS OF CAI – CAPITALISTS OR CRONIES?
- – - – - – - – - – - – - – - – - – - – - – - – -
¶5. (SBU) Cai is made up of 16 Italian investors, among them top names of Italian business such as Gilberto Benetton, of the fashion company; , chairman and CEO of scooter maker Piaggio; and Emilio Riva, whose business is steel. The Benetton family is investing in Alitalia through the toll-road company Atlantia, which its investment firm controls. The Benettons also hold a controlling interest in the company that runs Rome's airports. Another Cai investor already has business interests at Milan's two airports. Roberto Colaninno and Rocco Sabelli, two key players at Cai, come from Piaggio. Colaninno leads the investor group and will be Chairman of Cai. Sabelli, his right-hand man, will be CEO. They are known for a successful turnaround of the scooter company. Other investors are in businesses ranging from cruise ships to steel to telecommunications, opening the possibility for preferential treatment of their companies from the GOI in return for the Alitalia bailout. Not all of the investors are personally or politically close to Berlusconi, but all will likely consider the PM to owe them favors. The exact nature of these favors has been, and likely will continue to be, a subject of lively media interest.
2011-06-24 Italian CABLE 08ROME1231 asks, 'Investors of Cai Capitalists or Cronies?'