WikiLeaks Latest News on Cablegate Releases
sábado, julio 16, 2011 @ 12:07
posted by admin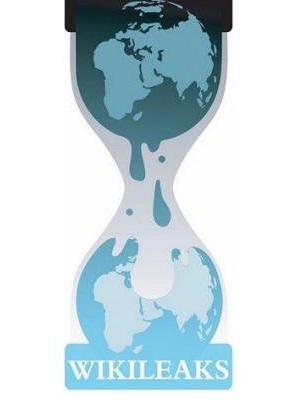 05:40 PM DataCell, as expected, has filed a complaint with the European Commission.
"The closure by Visa and MasterCard of Datcell's access to the payment card networks in order to stop donations to WikILeaks violates the competition rules of the European Community." their statement reads.
Visa Europe and Mastercard Europe are accused of abusing european laws by using their dominant position in the market to prevent DataCell from processing credit card donations to Wikileaks, putting DataCell at competitive disadvantage and discriminating between costumers.
The full complaint is available for download (pdf).
02:55 PM Glenn Greenwald's piece on how Wired deliberately witheld important parts of the recently disclosed chat logs between Bradley Manning and Adrian Lamo, that would cast Lamo in a negative light and confirm that Julian Assange knew very little about the alleged source Bradley Manning's identity :
"…Lamo lied to and manipulated Manning by promising him the legal protections of a journalist-source and priest-penitent relationship, and independently assured him that their discussions were "never to be published" and were not "for print." Knowing this, Wired hid from the public this part of their exchange, published the chat in violation of Lamo's clear not-for-publication pledges, allowed Lamo to be quoted repeatedly in the media over the next year as some sort of credible and trustworthy source driving reporting on the Manning case, all while publicly (and falsely) insisting that the only chat log portions it was withholding were — to use Poulsen's words — "either Manning discussing personal matters . . . or apparently sensitive government information."
According to these chat logs Bradley Manning claimed Julian Assange knew very little about him and took source protection very seriously. Bradley is even shown to have stated : "he wont work with you if you reveal too much about yourself ".
Furthermore, contrary to popular belief, Bradley Manning proves to have insight on the cables and what they represented. Bradley Manning is also shown to claim to have sources in the White House.
Additionally, Kevin Gosztola writes these chat logs may be inadmissible in court. Off-the-Record Messaging (OTR) was used by Bradley Manning to chat with Adrian Lamo and there is the possibility, as dicussed by a NetSecurity group on reddit, that part of the chat logs may have been forged.
02:05 PM From the SwedenVersusAssange vimeo account, a video on Julian's extradition hearing. Both Kristinn Hrafnsson and Gavin MacFadyen pronounce themselves on the possibility of extradition.
Sweden x Assange: Julian Assange in Court. London, 12&13 July, 2011 from swedenversusassange on Vimeo.
Below, an excerpt from its description :
"JULIAN ASSANGE SHOULD BE FREE, BECAUSE:
HIS ARREST WARRANT WAS INACCURATE, INCOMPLETE, DESCRIBED DIFFERENT CONDUCT THAN THE ALLEGED BY THE TWO WOMEN; THERE WERE ALTERNATIVE METHODS TO QUESTION HIM AND THE ARREST WARRANT WAS NOT ISSUED BY JUDICIAL AUTHORITY."
01:45 PM China sold missiles to Iran, Syria and Pakistan, in violation of the Missile Technology Control Regime, a cable released on Monday reveals.
North Korea, too, is said to have purchased missile parts from the country to develop its missile industry.
Negligence in control of foreign missil exports has been appointed in the State Department cable as cause to the illegal sales, but John Tkacik, former State Department intelligence specialist, affirms the Chinese government is aiding and abetting the proliferation of the missile industry and has called the claims "absurd".
Two missile firms said to have been sanctioned and closed down continue in fact to 'function unimpeded' according to U.S. intelligence.