About Julian Assange
Julian Paul Assange (born 3 July 1971) is an Australian publisher, and internet activist. He is best known as the spokesperson and editor-in-chief for WikiLeaks, a whistleblower website. Before working with the website, he was a physics and mathematics student as well as a computer programmer. He has lived in several countries and has told reporters he is constantly on the move. He makes irregular public appearances to speak about freedom of the press, censorship, and investigative reporting; he has also won several journalism awards for his work with WikiLeaks.
Assange founded the controversial WikiLeaks website in 2006 and serves on its advisory board. In this capacity, he has received widespread public attention for his role in the release of classified material documenting the involvement of the United States in the wars in Afghanistan and Iraq. On 28 November 2010, WikiLeaks and its five media partners began publishing the United States diplomatic cables leak.
Wednesday, June 20, 2012 @ 02:06 AM
posted by admin
10.09am:
Here is a statement from the Foreign Office which came to us late last night. They have confirmed that the Ecuadorian embassy enjoyed diplomatic immunity and therefore Assange is "beyond the reach of the police".
The Ecuadorean authorities have informed us that Mr Assange had today [Tuesday] requested political asylum in their embassy in
London.
Friday, July 22, 2011 @ 12:07 AM
posted by admin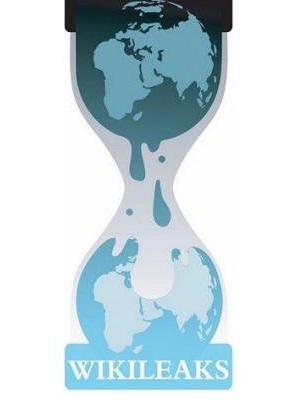 06:20 AM Noticias SIN is now in possession of all diplomatic cables relating to Dominican Republic, it has been announced, with the disclosure of a cable concerning corruption in the country's Supreme Country of Justice and respective plans to counter it:
"…[President of the Supreme Court of Justice]Subero revealed to [ambassadors] Hertell and Bullen that SCJ Vice-President Rafael Luciano Pichardo appears to be deeply involved in official corruption and is possibly attempting to subvert the ongoing trial of individuals implicated in the 2003 fraudulent collapse of Banco Intercontinental (Baninter)…" Read more
Saturday, July 16, 2011 @ 12:07 PM
posted by admin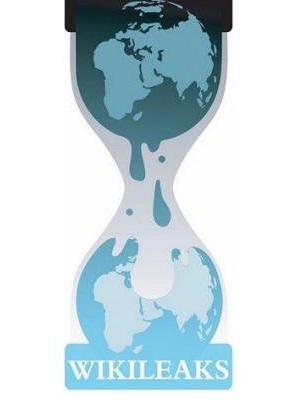 05:40 PM DataCell, as expected, has filed a complaint with the European Commission.
"The closure by Visa and MasterCard of Datcell's access to the payment card networks in order to stop donations to WikILeaks violates the competition rules of the European Community." their statement reads.
Visa Europe and Mastercard Europe are accused of abusing european laws by using their dominant position in the market to prevent DataCell from processing credit card donations to Wikileaks, putting DataCell at competitive disadvantage and discriminating between costumers. Read more
Saturday, July 16, 2011 @ 05:07 AM
posted by admin
14 July 2011 – On the day that Julian Assange begins his appeal against extradition to Sweden, citizen-driven media project Revolution Truth released its first short films, centered around an open letter to the US Government in support of Wikileaks. These shorts, in a project endorsed by Michael Moore, have been produced with the contributions of over 300 individuals from around the world. A major redesign of the RevolutionTruth website, also unveiled today, includes the launch of two new campaigns: one in support of accused whistleblower Bradley Manning and another encouraging solidarity with emerging democratic movements in the Middle East and beyond.
Saturday, July 16, 2011 @ 02:07 AM
posted by admin
We've learned a few important things from the
full transcripts
of Bradley Manning's online chats with Adrian Lamo.
Glenn Greenwald
has already focussed on how Wired magazine's decision to with-hold the full transcripts has damaged the reputations of Manning, Assange and WikiLeaks. But it's worth examining in more detail exactly how Wired's subterfuge has affected Julian Assange and WikiLeaks in particular.
Read more
Thursday, July 14, 2011 @ 10:07 AM
posted by admin
WikiLeaks front-man Julian Assange will front the high court in London on July 12 for his appeal against extradition to Sweden, where he faces allegations of sexual misconduct. Assange has been under house arrest in England for over six months, following a ruling in February at a London district court that the extradition of Assange to Sweden was valid and would not breach any of his human rights.
Read more
Thursday, July 14, 2011 @ 10:07 AM
posted by admin
In the Detention Memorandum (Häktningspromemorian) there is an attachment, "
Bilaga – Skäligen misstänkt
", that lists all the sex crimes that Julian Assange is suspected of. It is a long list. It is one rape, one sexual coercion and five sexual molestations. Sofia Wilén is the the alleged victim of rape. According to the police investigation Anna Ardin is supposed to be the victim of six sex crimes.
Read more
Thursday, July 14, 2011 @ 10:07 AM
posted by admin
Next time you see a negative media report on Julian Assange or Wikileaks, have a think about who is writing it, and why. Behind every character-assassinating "newsy" hit-piece you will discover a writer or a publisher (usually both) with an agenda. And you don't have to look too far to find it.
Read more
Tuesday, July 5, 2011 @ 02:07 AM
posted by admin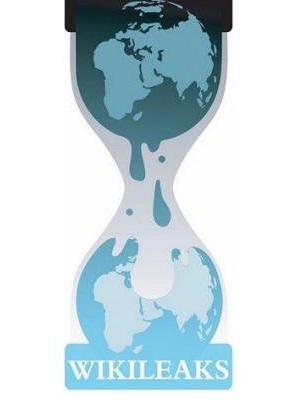 08:00 PM Zinnia Jones who contributed with chat logs to the NY Mag piece on Bradley Manning releases statement about it, says unredacted logs will be made available next week.
I provided them with our logs because I wanted them to see a different side of Bradley. I will be releasing the unredacted logs next week so that everyone can read them. After all of the stories portraying him as mentally unstable and revealing his problems at home and in the military, I felt it was important for people to know that there was a time when he seemed satisfied with his life. Read more
Tuesday, July 5, 2011 @ 02:07 AM
posted by admin
Italian police have carried out 32 raids across the country and fingered the collar of three people, including a minor, who are suspected of being the Italian leaders of the Anonymous hacker group.
State Police claim they have arrested the "the promoter" and some leading figures of the Italian cell of "Anonymous", the hacker group.  So far no names have been released. Read more